SKI BUMS :: The Daily Flakes
Oct 06
Utah! Colorado! Wyoming! We love #marriageequality in the mountains!
Today's major court decision brought marriage equality to some of the best skiing and snowboarding spots on the planet >
Tribute: Remembering Legendary Skiers JP Auclair and Andreas Fransson -
While the deaths of JP Auclair, one of our 2014 Adventurers of the Year, and Andreas Fransson have sent the ski community reeling, they leave behind a rich legacy. We honor them here and share new details about the accident and incredible attempt to rescue them.
Oct 03
Ten More Years: At 35, J.P. Auclair is more relevant than ever -
J.P. Auclair is skiing's renaissance man. From his humble Quebec City beginnings as a bump skier, to becoming a terrain park revolutionist as a member of the New Canadian Air Force, to ground-breaking urban exploits, and his entry into the big-mountain world of Alaska film segments, he has spent thousands of hours in front of cameras and computer screens, filming and editing timeless movie segments.
This story originally appeared in the February 2013 edition of POWDER Magazine which can be purchased here. Chilean authorities confirmed on September 30, 2014 that J.P. Auclair died in an avalanche off of Monte San Lorenzo in Chile. He was 37.
Read this great story by Mike Rogge to learn what made JP such a towering, impressive figure in skiing.
Sep 30
[video]
"I've learnt a few things the last few months; Life goes on and how we want it to go on is a choice and even if we want to escape, there is no-where to escape so we might as well make right now awesome." — Andreas Fransson
JP Auclair and Andreas Fransson Missing In Avalanche -
JP Auclair and Andreas Fransson were recently reported missing by several Chilean newspapers. There are unverified reports that the two are dead.
Read the latest reports at Newschoolers.com >
Sep 29
[video]
Sep 27
CDC Study Reveals Half of Gay, Bi Men with HIV Are Not Receiving Necessary Treatment -
Towleroad:
"A disturbing new study issued by the Center for Disease Control finds half of gay and bisexual men with HIV go untreated, with nearly one in five men who have sex with men (MSMs) being unaware that they're infected.
NBC News reports:
Nearly 600,000 U.S. gay and bisexual men have HIV, the CDC says, and they make up more than half the Americans with the virus even though they account for just 2 percent of the population. CDC's Sonia Singh and colleagues looked at a large national HIV survey and found that while 77 percent of gay men diagnosed with HIV have some sort of care available to them, only half were actually getting that care and just under half had been prescribed the drug cocktails recommended for just about everyone with HIV. Younger men and blacks were less likely than older, white men to be getting good treatment.
Added Jonathan Mermin, M.D., director of CDC's National Center for HIV/AIDS, Viral Hepatitis, STD, and Tuberculosis Prevention:
"It's unacceptable that treatment, one of our most powerful tools for protecting people's health and preventing new HIV infections, is reaching only a fraction of gay men who need it. A top prevention priority at CDC is making sure every gay man with HIV knows his status and receives ongoing medical care – otherwise, we will never tackle the HIV epidemic in the country."
Sep 21
'Pride' -- An Unlikely Alliance at the Barricades -
Pride' Recalls Alliance Between Gay Activists and Miners
From the NY Times:
While the yearlong strike by the National Union of Mineworkers is still widely remembered in Britain, as both a high point of Thatcherism and the beginning of the end of the country's trade union movement, neither the creators of "Pride" nor its leading actors were aware of the helping hand from the gay coalition back then, they said in recent interviews. In salvaging this nearly forgotten footnote of history, the filmmakers could have easily allowed "Pride" to slide into sentimentality and liberal righteousness: "a story of goodies and baddies that just manipulated the audience," as the film's director, Matthew Warchus, put it.
Yet he and the film's screenwriter, Stephen Beresford, were ruthless in stripping away mush. The script had some preachy lines that are not in the final cut, and Mr. Warchus — best known as a theater director for the hits "Matilda the Musical" and "God of Carnage" — also sought to avoid easy laughs from the strange-bedfellows plot, for instance, by asking the actors to drop their endearingly nervous grins in the scene where the gay activists arrive at the miners' hall.
The result is a film that takes a light touch to its deeply political and heart-tugging content, instead offering a closely observed character study that comes by its tears honestly."
Read more at the New York Times >
Sep 19
Sign up begins today for our return trip to beautiful Sun Valley, Idaho!
Save $100 if you sign up now >
Michael Sam making progress on Dallas Cowboys practice squad -
From Outsports:
Michael Sam is hoping to play in an NFL game this season, which would make him the first openly gay player to do so. According to his position coach, Sam is making progress on the practice squad of the Dallas Cowboys.
"He's done some good things," defensive line coach Rod Marinelli told the Dallas Morning News. "The only thing he really gets is some of our individual periods and then he gets some one-on-one rushes on Wednesday, and I think he's gotten a little bit better.
"But it's tougher for a practice squad guy because these other guys here, they're pounding with all week long in terms of fundamentals and game-planning and those things. So it's a little tougher, but he's got movement. I like his quickness and his instincts. He's got really good work habits, so just keep working to develop him."
Drinking Baileys In This Country Could Mean You're Gay -- And Going To Jail -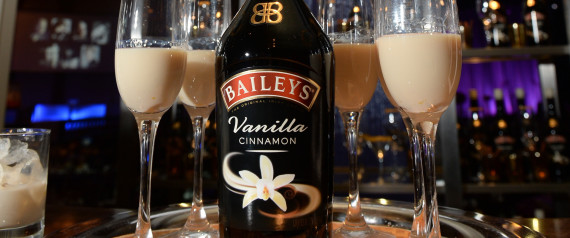 This is laughable… as Huffington Post reports:
"A Cameroonian attorney says that one of his clients was convicted of "feminine mannerisms" for drinking Bailey's Irish Cream under his country's strict anti-gay laws.
Attorney Michel Togue, who has defended many Cameroon residents who have been accused of homosexuality, tells ThinkProgress that very few of his clients were ever caught engaging in an actual same-sex act, as local police have made arrests based solely on how the individual is presented if an accusation has been made.
If a man is employed as a hairdresser, he said, or found to be cross-dressing, those attributes could be used as evidence that the suspect is gay in a court of law.
"To catch people having sex, to catch them in the act, you have to break the law. You have to violate their privacy, which is an offense," he told the publication."
Sep 17
World's Best Ski Towns - Sun Valley / Ketchum, ID -
From National Geographic: 
Ketchum, Idaho — home to Sun Valley Ski Resort — was named one of National Geographic's "Best Ski Towns" — and we couldn't agree more!
Best For: Hard-carving skiers and boarders who like playing "spot the movie star"
The original Rocky Mountain ski resort, Ketchum's Sun Valley featured the world's first chairlift when it opened in 1936 and was long the stomping ground for classic-era Hollywood. The upscale mountain and its opulent lodges still carry the grandeur of their pre-war days while the old mining and sheep town of Ketchum, population 2,689, maintains a rustic elegance, with gourmet restaurants and steak-and-microbrew saloons in century-old brick buildings. The resort village of Sun Valley borders Ketchum at the base of Dollar Mountain, the original ski hill and now an ideal learner's area with a ski school, terrain park, and separate, inexpensive lift tickets.
The main action for serious skiers and boarders is over at Bald Mountain, on the other side of town (free shuttle buses available), which features 3,400 vertical feet of some of the finest groomed plunges in the world. If you like never-ending, perfectly pitched corduroy, this is your mountain. Snowboarders will appreciate the mountain's complete lack of flat areas, and abundant high-speed lifts means no one waits long in line. The resort's proximity to exactly zero major population centers means the slopes are perpetually free of crowds, and top-to-bottom snowmaking means you'll always have smooth groomers to carve. Don't miss the luxurious Seattle Ridge Lodge atop Bald Mountain's Seattle Ridge, where mesmerizing views span the wild Pioneer and Sawtooth Mountains and the Woody River Valley below.
Ask a Local
Professional skier Reggie Crist has spent most of his life in Sun Valley. The former U.S. Ski Team member regularly appears in ski movies and is currently a consultant/athlete for Eddie Bauer/First Ascent and K2 Sports.
Because swimming puppies. 
Sep 16
Believe it or not, buff shirtless skier ads didn't begin with Gay Ski Weeks…