SKI BUMS :: The Daily Flakes
Dec 10
Gearhead Backcountry Ski Kit Comparison -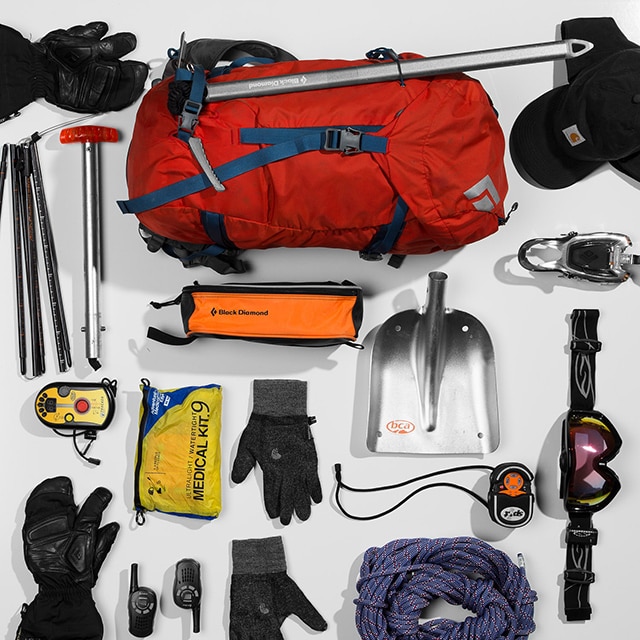 @Backcountry put together an EXCELLENT side-by-side comparison of the gear that's essential to keep you safe and secure in the backcounty, and the recent Avalanche rescue in Utah should help prove how much you need it.
See the fantastic article at Backcountry.com >
#SNOW in #NYC! Who wishes they were #skiing or #snowboarding right now? #skibums #lgbt #gay #winter #ski #snowboard
[video]
Dec 09
NBC Hires David Remnick To Handle Russian Politics During Olympics -
@Deadline:
"NBC announced how it intends to handle coverage of Russia's so-called "gay propaganda" law during its coverage of the upcoming Winter nbcsochiOlympics in Sochi: guest commentary. Sorry, Bob Costas. The network announced this morning it has hired New Yorker editor (and former Washington Post Moscow bureau chief) David Remnick to provide guest commentary on the network's air during its coverage of the Games. Remnick, will contribute to NBC's coverage of the Opening Ceremony and will offer commentary for NBC News in Sochi, the network said.
"We are facing an Olympics that have a number of issues around them — substantial, meaty, news issues," NBC's Olympics exec producer Jim Bell told Sports Illustrated over the weekend. "For us to be able to have an opportunity to address them with someone like David made perfect sense. We would be remiss not to rely on some of the best and brightest minds to help present this to our viewers the right way."
Dec 08
Top 10 Terrain Parks: These are the best terrain parks in North America -
@Freeskier serves it up:
10. Mt Snow, VT
9. Northstar, CA
8. Loon, NH
7. Timberline, OR
6. Whistler Blackcomb, BC
5. Mammoth, CA
4. Keystone, CO
3. Aspen / Snowmass, CO
2. Park City Mountain Resort, UT
1. Breckenridge, CO
How did they decide this list? FInd out >
POLL: are these Banana Republic models about to ski on those vintage planks, or hang em up as decorative touches in their mountain cabin? #gay #lgbt #ski #skiing #bananarepublic
How Many American Men Are Gay? -
@NYTimes opinion: 
"At least 5 percent of American men, I estimate, are predominantly attracted to men, and millions of gay men still live, to some degree, in the closet. Gay men are half as likely as straight men to acknowledge their sexuality on social networks. More than one quarter of gay men hide their sexuality from anonymous surveys. The evidence also suggests that a large number of gay men are married to women.
There are three sources that can give us estimates of the openly gay population broken down by state: the census, which asks about same-sex households; Gallup, which has fairly large-sample surveys for every state; and Facebook, which asks members what gender they are interested in. While these data sources all measure different degrees of openness, one result is strikingly similar: All three suggest that the openly gay population is dramatically higher in more tolerant states, defined using an estimate by Nate Silver of support for same-sex marriage. On Facebook, for example, about 1 percent of men in Mississippi who list a gender preference say that they are interested in men; in California, more than 3 percent do.
Are there really so many fewer gay men living in less tolerant states? There is no evidence that gay men would be less likely to be born in these states. Have many of them moved to more tolerant areas? Some have, but Facebook data show that mobility can explain only a small fraction of the difference in the totally out population. I searched gay and straight men by state of birth and state of current residence. (This information is available only for a subset of Facebook users.) Some gay men do move out of less tolerant states, but this effect is small. I estimate that the openly gay population would be about 0.1 percentage points higher in the least tolerant states if everyone stayed in place."
Read Seth Stephens-Davidowitz's interesting analysis at the NYT > 
Today's the final day to save $100 when you sign up for Snowbird, Steamboat and Lake Tahoe! Get your discount code here: http://skibu.ms/ICdWvp
Dec 06
Out In The Line-Up: a gay surfers documentary Kickstarter
Dec 05
Poor Black and Hispanic Men Are the Face of H.I.V. -
@NYTimes has a stunning piece on the reasons why HIV infections are concentrating amidst black and latino men who have sex with men. This story matters — please read and share.
"According to a major C.D.C.-led study, a male-male sex act for a young black American is eight times as likely to end in H.I.V. infection as it is for his white peers.
That is true even though, on average, black youths in the study took fewer risks than their white peers: they had fewer partners, engaged in fewer acts of sex while drunk or high, and used condoms more often.
They had other risk factors. Lacking health insurance, they were less likely to have seen doctors regularly and more likely to have syphilis, which creates a path for H.I.V.
But the crucial factor was that more of their partners were older black men, who are much more likely to have untreated H.I.V. than older white men."
The 10 hottest guys in freeskiing right now, as selected by the 10 hottest guys at @Freeskier -
Did they make this list just for us? Maybe…
View the top 10 sexy shredders >
Dec 04
Tom Daley and Maria Bello: Coming Out as None of the Above - @MSignorile:
"Daley and Bello both made splashy announcements that did anything but downplay their truths. They were far from quiet, and far from neatly defined. Around the world over the last 24 hours, headlines about each of these very different celebrities have declared one or the other "gay," or declared either or both of them "bisexual." Yet neither of these celebrities actually announced an orientation of any kind."
Read the insightful piece at Huffington Post Gay Voices >
The USA's 2014 Olympic snowboarding outfit: Burton Snowboards just released their first picture of the new look for the American snowboarding team. 
[video]