SKI BUMS :: The Daily Flakes
Aug 23
[video]
Aug 21
SNOW in the #Chile forecast!!! Ay, ay, ayyyyy!!! #ski #esqui #snowboard #vallenevado #santiago #skibums #gay #lgbt #powder
The BUMS will be in Chile for the next 10 days… watch our fun here, on our Facebook page and Instagram!
Aug 19
Sign up begins today for Telluride: March 4 - 8, and Vail: March 8 - 13. Take one trip or combine the two… and save up to $300 in our summer sale! http://www.ski-bums.org/GroupTrips
Aug 18
5 Ways Mountains Can Help You Lead A Happier, Healthier And Longer Life -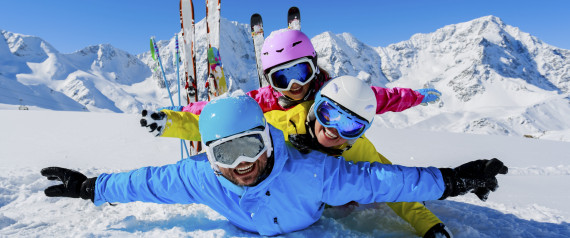 "

"The mountains are calling and I must go," naturalist John Muir 

famously wrote

 back in the 19th century. And while he set off to 

create and protect

 one of today's most famous wilderness parks, Yosemite, all of that time spent in the mountains may have also led him to happiness and health. From Mount McKinley to the Matterhorn, snow-capped peaks and foggy summits have a lot more to offer than breathtaking views.
Mountains help you fight obesity! And lower your stress… > 
Aug 17
[video]
Aug 16
If you need new clothing / gear, NOW IS THE TIME to get the best prices of the year. Last year's stuff? Out the door! Check out @backcountrycom Outlet: http://skibu.ms/auggearsales #ski #skiing #snowboard #snowboarding #skibums
Griner Engaged to Fellow WNBA Player -
Former Baylor college basketball star Brittney Griner is accustomed to success, and her life took another big step forward as she and girlfriend Glory Johnson got engaged on Thursday…
Read the happy news at the Bleacher Report >
WASHINGTON: Sea change: Americans revising opinions on gays, poll finds | Washington | McClatchy DC -
Americans are changing their minds about gays at a startling pace, driven by young people coming of age in a new era and by people of all ages increasingly familiar with gays and lesbians in their families and their lives, according to a new McClatchy-Marist Poll.
Aug 13
Sign up begins today for our return to @jacksonhole! Save $100 if you sign up today: http://skibu.ms/2015jh #gay #lgbt #ski #snowboard #skiing #snowboarding @jacksonholewy #jacksonhole #skibums
Arizona State Football's Chip Sarafin Comes Out -
COMPETE Magazine
Congratulations to Arizona State football's Chip Sarafin, who just became the first NCAA Division 1 footballer to come out publicly!
Proud of you, Chip! Come skiing & boarding with us when you can!
Aug 11
Josh Hutcherson Launches New Campaign to Help Rural and Low-Income LGBT Youth -
Towleroad reports:
"Hunger Games star Josh Hutcherson, in partnership with Straight But Not Narrow, The Trevor Project, and human I-T, has launched Power On - a new campaign to provide low-income and rural LGBT youth with refurbished digital devices. 
From now through October 16's Spirit Day, the organizations will be working together to encourage teens to donate their old and unused laptops, tablets, and smartphones to be, through the campaign, refurbished and distributed to LGBTQ resource centers across the United States.
According to GLSEN's "Out Online" study, more than half of LGBTQ youth who were not out in person had used the internet to connect with other queer people and like minded individuals. "…For young LGBTQ people, it may not be easy to find others like them nearby," said Abbe Land, executive director and CEO of The Trevor Project. 
Said Hutcherson, who donated one of his own computers to the campaign:
"It's awesome to know that it'll be used to help a young person out there who, before this campaign, wasn't able to get access to information and resources that could really help them,"
Click here to make a donation to Power On >
Aug 09
Balenciaga, bring these back!
Aug 08
Oh, @jacksonhole, we can't wait to mosey into the Mangy Moose and saddle up at the Cowboy Bar!
#ski #snowboard #jacksonhole #jhmr #wyoming #skibums #gay #lgbt
Gay Games 2014 and guests ready to go -
More than 7,000 competitors are arriving in Cleveland this weekend for the Gay Games — and local news WKYC is there to hear their first impressions.